01 Jan 2022
I read ten great books in 2021. I made a goal to read one book a month, and surprised myself by coming somewhat close. I really liked almost all of these books, partially because I dropped any book that didn't sustain my interest for long enough.
The thrill of getting into a book that evolves your understanding of the world, giving you a new lens with which to view things, or makes you (and your lived experience) feel seen is really profound.
Many of these books did these things for me, and I'd like to share them with you now. Let me know if you've read or enjoyed any of these books! In chronological order: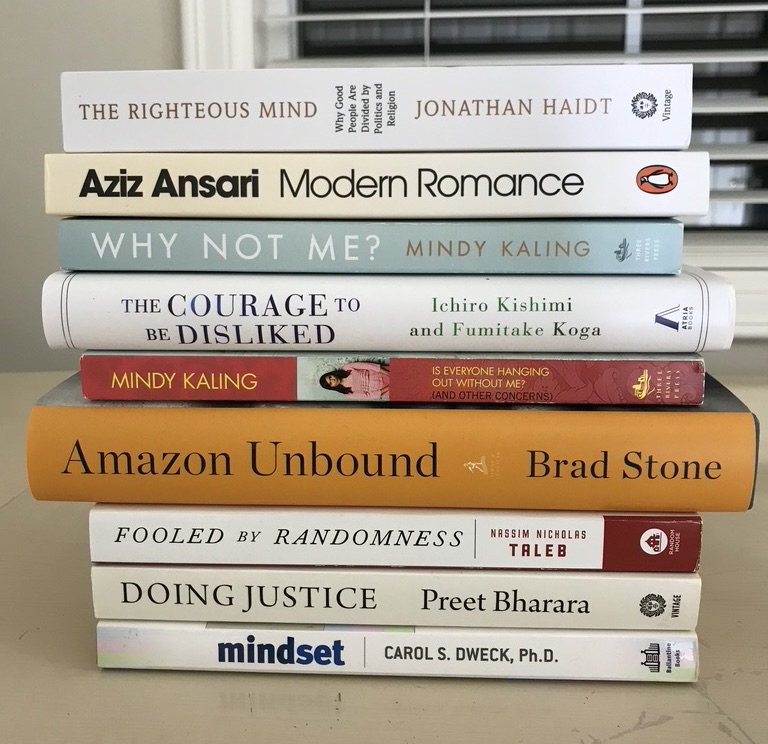 Honorable mentions - book I did not finish, but wish I had:
---
So which books were my absolute favorites? Of the ten I finished, these were my top 5:
Amazon Unbound
The Righteous Mind
The Courage to Be Disliked
Doing Justice
Fooled by Randomness
Read any of these books, or have any thoughts? Let me know what you think in the comments!
You can follow me on Twitter here.
---
---